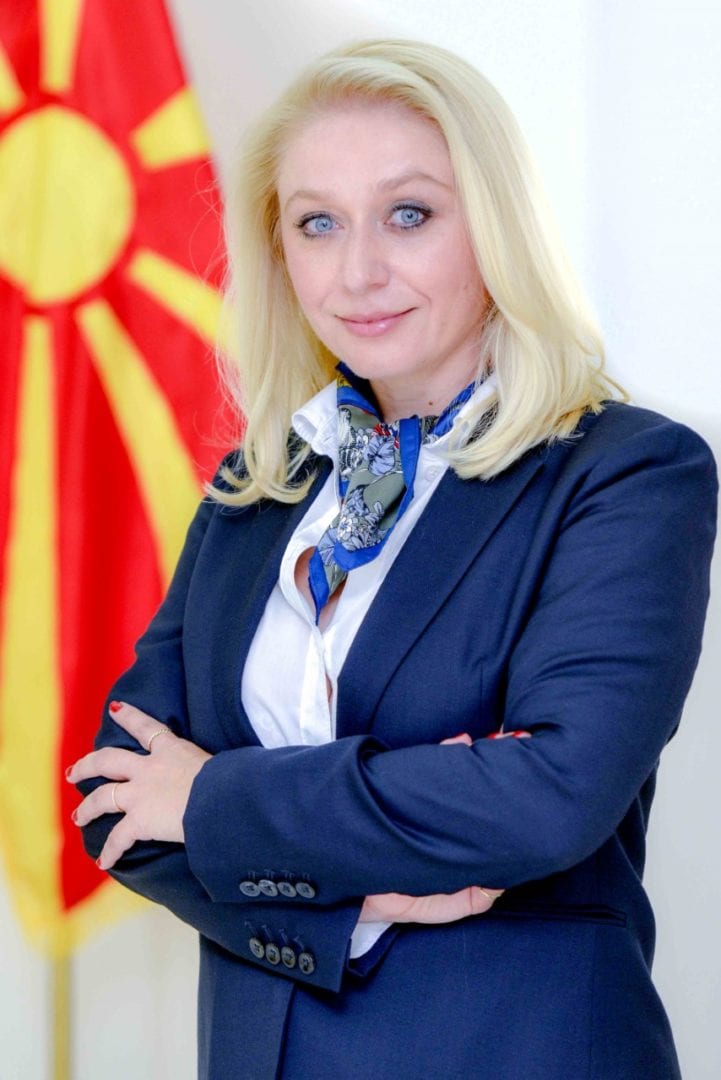 Biljana Micevska-Josifovska
Chief of Protocol
Biography
Biljana Micevska-Josifovska, MSc, joined the Cabinet of the President after her working experience in the Ministry of Justice where she worked as Chief of the Cabinet of the Minister, Dr. Renata Deskoska.
She graduated on the institute for Political Studies at the Faculty of Law 'Iustinianus Primus' and obtained her Master's degree in European Studies in Integration and Communications on "European Standards and Responsibility for Defamation and Insult in the Republic of Macedonia" at the "Ss. Cyril and Methodius" University of Skopje.
Before she was engaged in the Ministry of Justice, she has worked in the offices of the former presidents of the Republic of North Macedonia, Mr. Branko Crvenkovski and Dr. Gjorge Ivanov.
She participates in the working committee at the technical level for NATO integrations and the EU integration negotiation team – Chapter 23.
Micevska-Josifovska is an ad-hoc lecturer at the Academy for Judges and Public Prosecutors – Pavel Satev.
She is fluent in English and German.