President Stevo Pendarovski, today in Brussels, as part of his working visit to Belgium, had a meeting with the President of the Chamber of Representatives of the Belgian Parliament, Eliane Tillieux.
The meeting discussed the bilateral relations between the two countries, which have been firmly established since the establishment of diplomatic relations, with positive development dynamics, and discussed issues related to the use of the potential for enrichment of inter-parliamentary cooperation.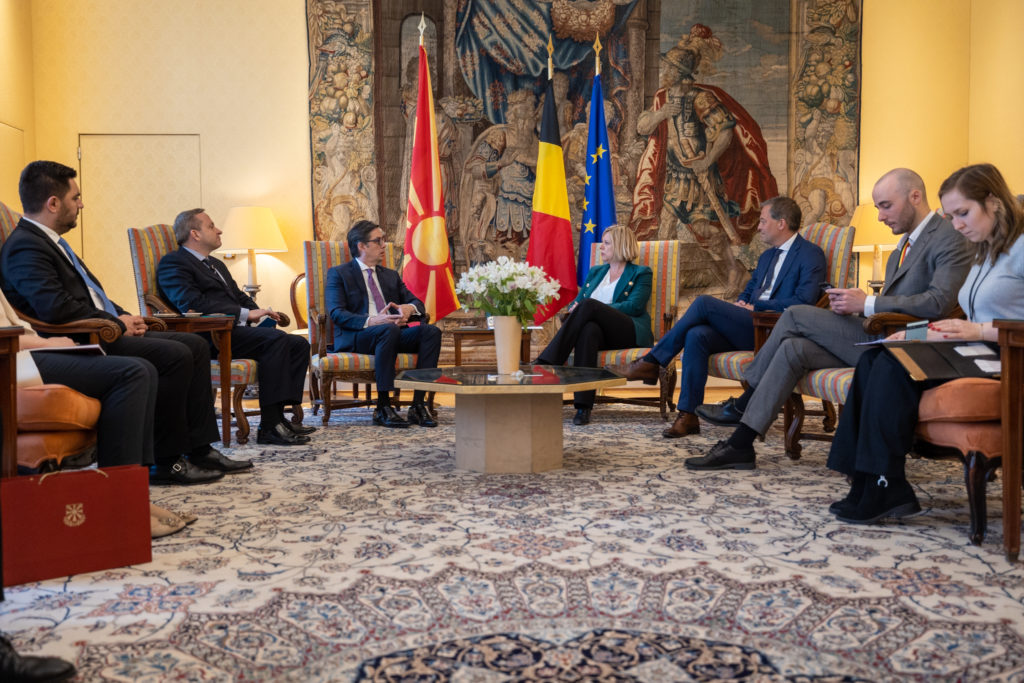 At the meeting, opinions were exchanged on the perspectives of bilateral and multilateral cooperation in the coming period, with President Pendarovski emphasizing the importance of the Belgian support for the European perspective of the region, which is in the interest of the stability of the European Union.