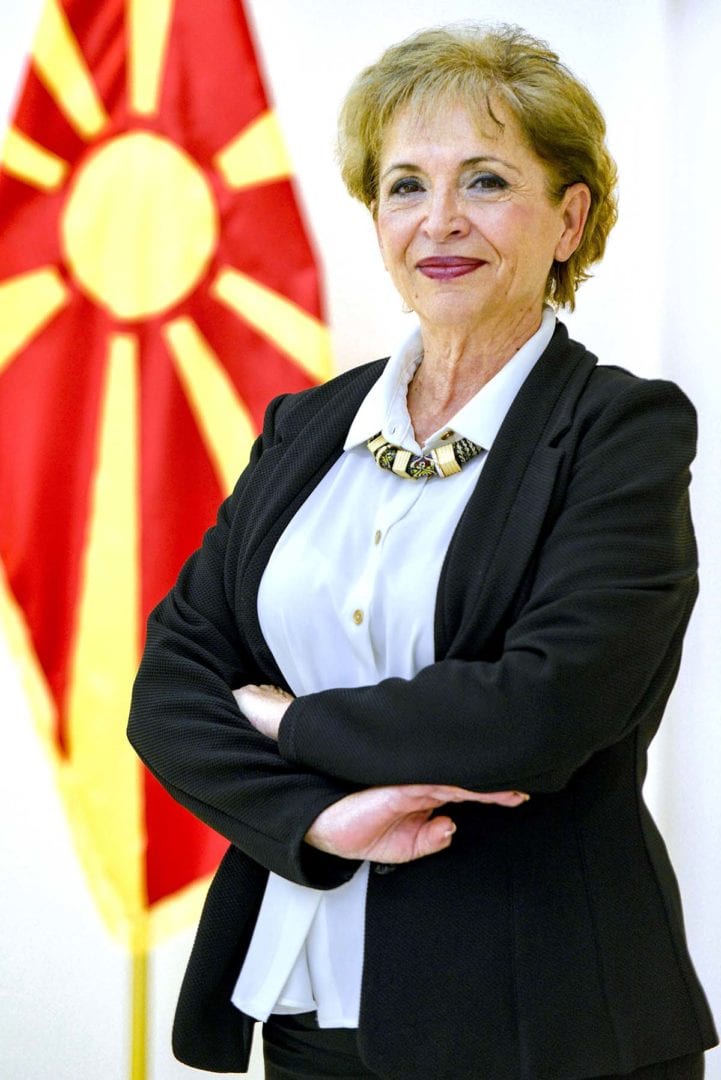 Katerina Canevska Arsovska
Public Affairs
Biography
Katerina Canevska Arsovska joined the President's Office after more than three decades of work and experience as a journalist and editor in several media in the country, as public relations advisor and as spokeswoman.
As a journalist, she has covered events at home and abroad and reported on all most important events of the country's recent history.
She has worked as editor in several media, and has spent part of her professional career in reporting and perfecting in foreign media. She has participated in media freedom and human rights projects.
As public relations advisor and spokesperson, she has worked at FON University, in the Municipality of Centar in Skopje and in the Parliament of the Republic of North Macedonia, and has collaborated with media. She has worked on transparency of institutions for citizens, youth and civil society.
She graduated from the "Iustinianus Primus" Faculty of Law. She holds a Master degree in Law and Political Science, at the department for International Law and Media.
She was an observer of elections in several foreign states. She has won several awards for her journalistic work.