Today, President Stevo Pendarovski received the head of the Delegation of the European Union in the Republic of North Macedonia, Ambassador David Geer.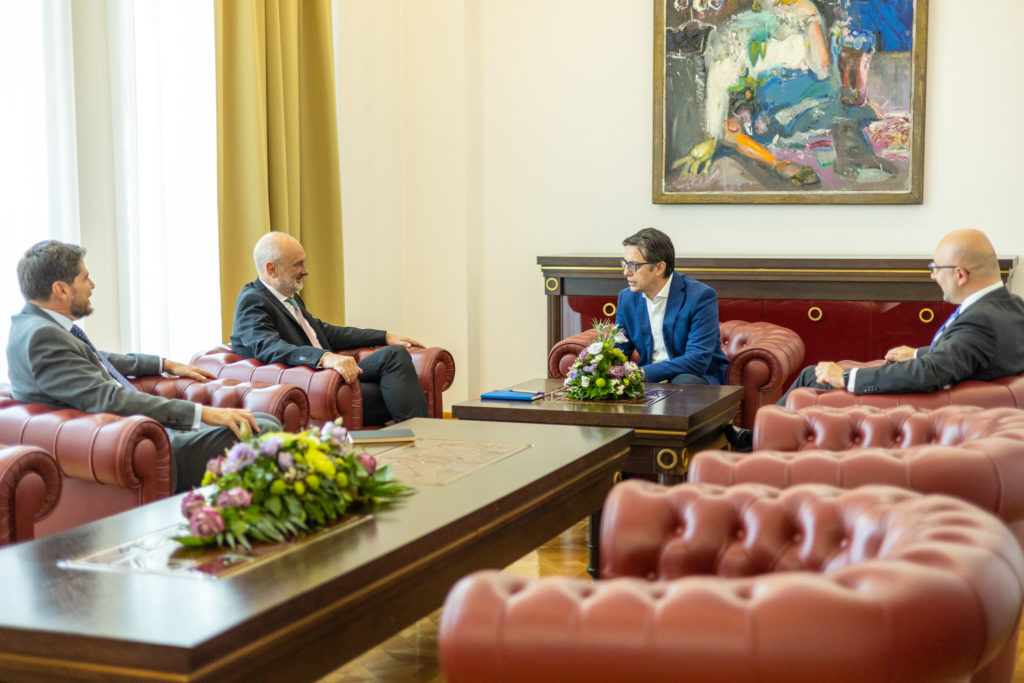 The meeting focused on the further course of the European integration process of the Republic of North Macedonia and the stages that are in the implementation of the accession negotiations for membership in the European Union.
In that context, the President emphasized that all institutions will make every effort to successfully go through the screening process that begins in September.
President Pendarovski thanked EU Ambassador Gir for the support and expressed his expectation that the cooperation with the Delegation of the European Union in the country will continue successfully during the entire negotiation process.
At the meeting, opinions were also exchanged on the possible challenges in the negotiation process, the issues that are expected to be the most relevant in the negotiations, as well as on the specific benefits of the process.