President Stevo Pendarovski visited today in Mons, Belgium, NATO's Supreme Headquarters Allied Powers Europe, where he met with the Supreme Allied Commander, General Christopher Cavoli.
At the meeting, President Pendarovski was briefed of the ongoing activities of the command and the strengthening and adjustment of the forces after the outbreak of the Russian military invasion of Ukraine, in view of protecting NATO allies and reducing the conflict expansion risk.
President Pendarovski reaffirmed the state's readiness to make an active contribution to the Alliance's efforts aimed at fulfilling strategic goals, maintaining regional security and strengthening unity in NATO. President Pendarovski stressed that the Republic of North Macedonia, within its capacities, will continue to provide military, humanitarian and diplomatic aid to Ukraine, with the ultimate goal of ending military aggression, defending democratic values and establishing peace.
General Cavoli thanked for the overall support that the Republic of North Macedonia, as a member of NATO, provides in the Alliance's efforts to maintain the security of the Euro-Atlantic area.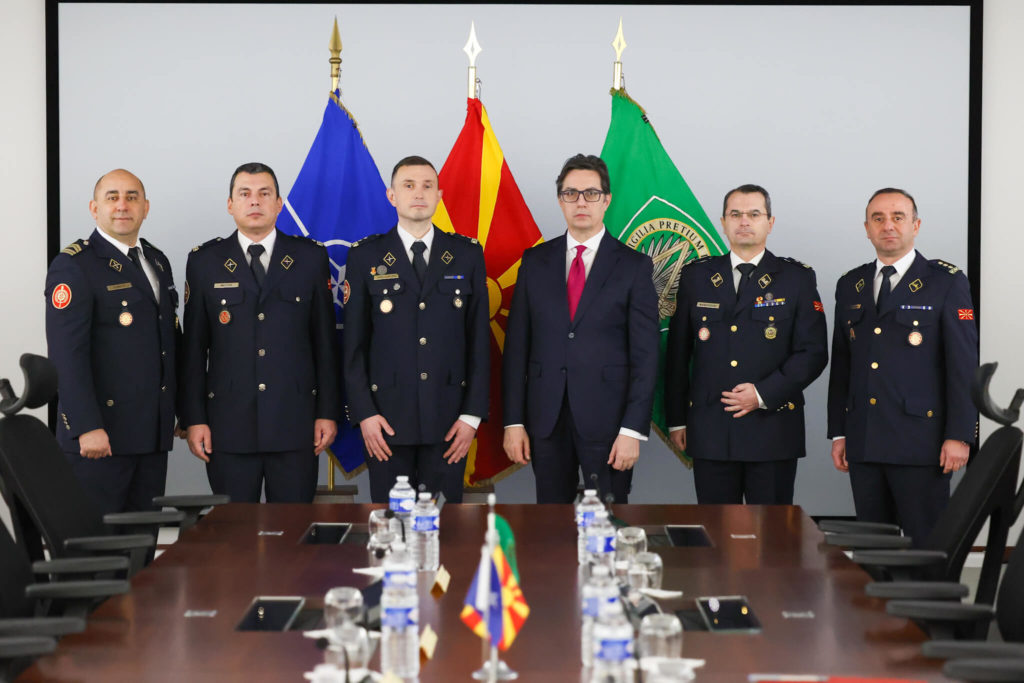 During the visit, President Pendarovski held a meeting with members of the Army of the Republic of North Macedonia assigned to the Supreme Headquarters Allied Powers Europe.