President Stevo Pendarovski received today the special representative of the European Union for the Western Balkans and the Belgrade-Pristina dialogue, Miroslav Lajcak, who is visiting the Republic of North Macedonia.
The meeting discussed the latest developments in the Western Balkans region, the situation in Kosovo and expectations from the Belgrade-Pristina dialogue, the impact of the Russian invasion on Ukraine and the necessity of maintaining regional stability.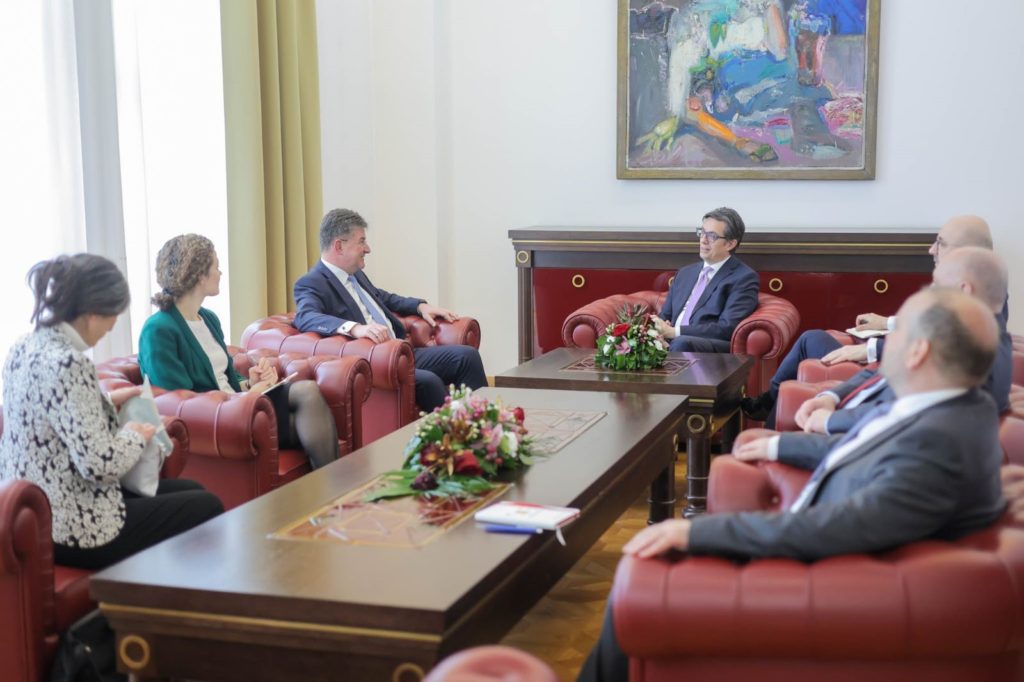 President Pendarovski said that North Macedonia, as before, will actively contribute to the advancement of regional cooperation in order to ensure peace, stability and progress of the region.
In that direction, the President stressed that our country supports the Belgrade-Pristina dialogue to find a comprehensive solution and normalize the relations between the two countries through the mediation of the EU and the US, stressing that the peaceful resolution of open issues in the Western Balkans should be an absolute imperative for all.
At the meeting, the current political situation in North Macedonia was also discussed, emphasizing the importance of ensuring a constructive political dialogue and full implementation of the reform processes in key areas. President Pendarovski said that North Macedonia remains fully committed to the process of accession negotiations for membership in the European Union and welcomed today's meeting of the Stabilization and Association Council.