The President of the Republic of North Macedonia, Stevo Pendarovski, in the framework of the "Face to Face with the President" project visited today the municipality of Kocani.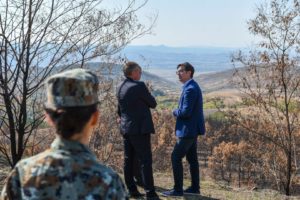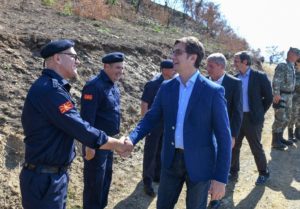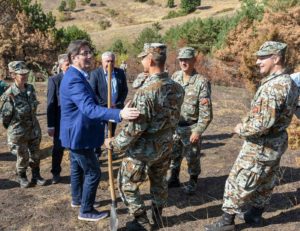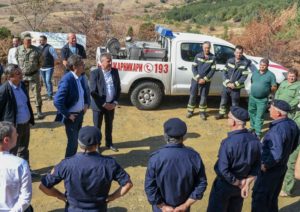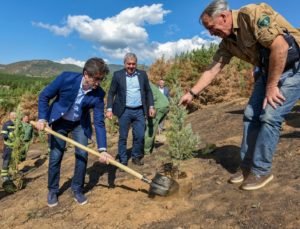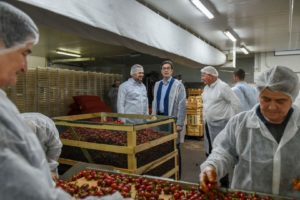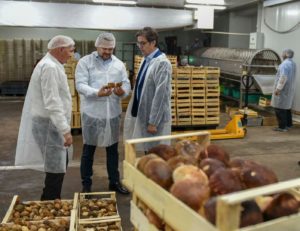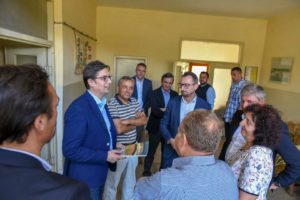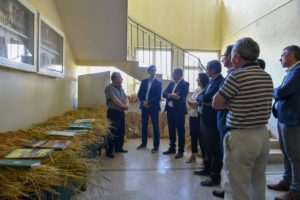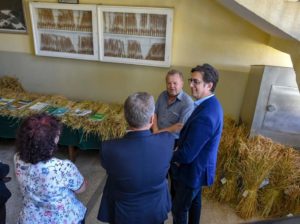 150 hectares of forest, of which 30 to 40 years old pines and many bee families were destroyed in the three successive arson fires in Kocani in August. "Forests are our treasure that we must protect together", President Pendarovski said, who symbolically planted about 30 seedlings today, along with Mayor Nikolco Ilijev, Army members, firefighters and local government representatives.
In Kocani, President Pendarovski visited the Institute of Agriculture – Department of Rice. Once a leading institute with 30 employees, today, there are only three employees who stressed the need to normalize the work of the institute by providing funding, as well as new hires and investing in young staff.
President Pendarovski visited the Extra-Fungi company, which deals with purchase and processing of mushrooms. President Pendarovski was presented the work of the company, which has been in operation since 1988 and has continuously grown and achieved success. This is important for smaller cities, according to the President, as it creates opportunities for new jobs and improving the living standard of the local population. Company officials highlighted the problem of shortage of seasonal labor.
The "Face to Face with the President" project was announced in President Pendarovski's election program. The aim is through visits to settlements in North Macedonia, President Pendarovski to meet as many citizens as possible, and to listen closely to the problems and challenges that citizens face, as well as ideas for overcoming them.