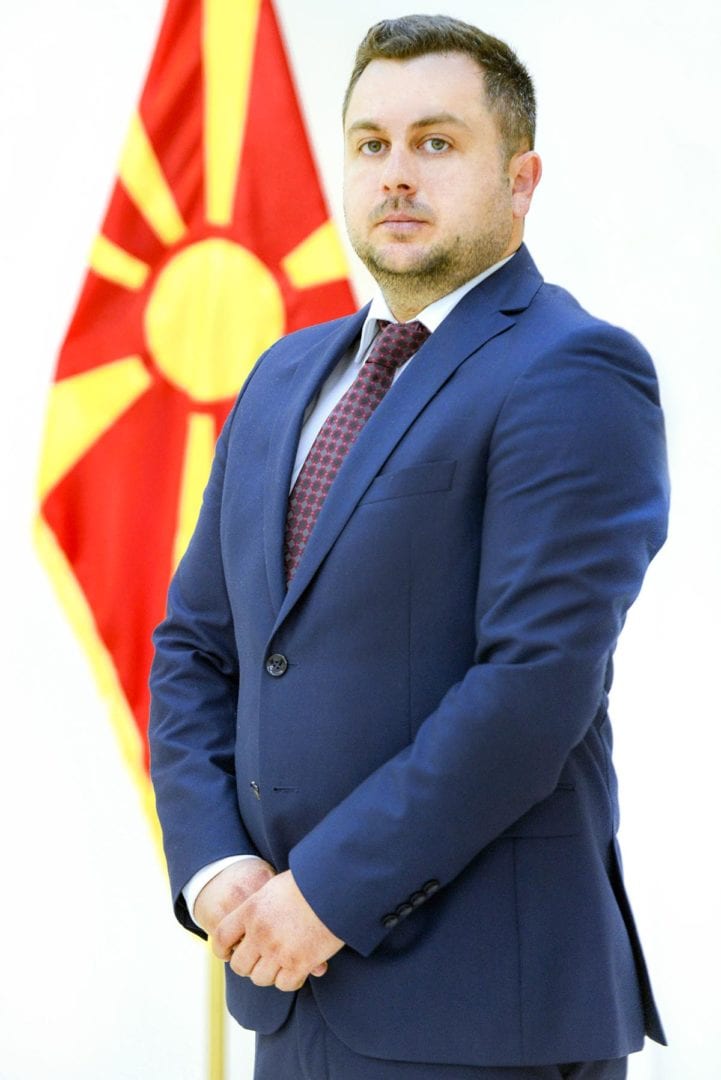 Toshe Zafirov
Deputy Secretary General
Biography
Toshe Zafirov joined the President's Office after more than a decade of experience in the civil sector. He has worked in the Progress Institute as a Project Coordinator and later as a Program Director of many domestic and international projects with regional and partner countries from many European countries, under the auspices of the EU. As a Program Director and Researcher, he has worked on youth political education, minority integration and participation in civil society, reconciliation process in the region, decent work, equality and solidarity in the EU integration, digital media and communications.
He has collaborated with national institutions, political parties, civil society organizations, media and foreign foundations such as the Kalevi Sorsa Foundation in Finland, the Olof Palme International Center in Sweden, the Friedrich-Ebert-Stiftung-Skopje, the Max van der Stoel Foundation from the Nederland, the Foundation for European Progressive Studies from Brussels and the Labor Party's Westminster Foundation for Democracy of Great Britain.
His main focus in the President's Office is on domestic policies, cooperation with civil sector and political think-tanks, digital communications and digitalization, good governance and transparency, youth support, inclusion and support for vulnerable groups.
Zafirov graduated from the "Iustinianus Primus" Faculty of Law at the Ss. Cyril and Methodius University in Skopje, at the department of Public Relations, Public Opinion and Mass Communications, and is currently pursuing his Masters degree in Public Relations at the "Iustinianus Primus" Faculty of Law.
He is the author of several publications and research papers and has been the lecturer of numerous trainings in digital communications, political campaigns, political marketing, advocacy and lobbying, as well as public policy making. He has participated in public policy trainings, good governance, accountability and transparency at renowned schools such as the European Forum Alpbach, the Academy for Young Professionals from the Western Balkans, organized by the Swedish Institute and Malmö University, and the Summer University for Democracy organized by the Council of Europe in Strasbourg.
He is a member of the alumni organizations of the Swedish Institute, the European Forum Alpbach and the Mother Teresa School of Public Policy at the Council of Europe's Schools of Democracy.
Since September 2018, he is Secretary of the Macedonian-Swedish Friendship Association in Skopje.