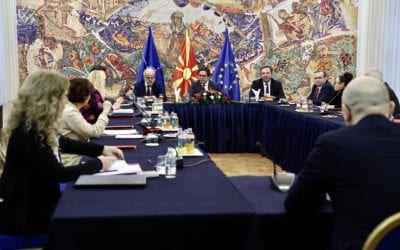 A meeting of experts in law and constitutional law was held this evening in the President's Office at the request of political leaders attending the leadership meeting earlier this day to determine the legal aspects of the decision to postpone the elections scheduled...
Contact details of the Communication Service
Biljana Radeva – Spokeswoman
Tel: +389 2 3253 126
Mob: +389 76 45 55 45
e-mail: [email protected]
Katerina Canevska Arsovska – Public relations
Tel: +389 2 3253 129
Mob: +389 76 45 55 46
e-mail: [email protected]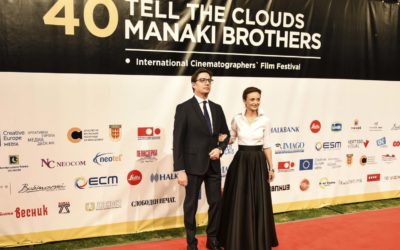 Distinguished Film Art Lovers, I avail myself of this opportunity to congratulate you on your perseverance and tireless commitment over the past 4 decades given that you have consistently and devotedly preserved and esteemed the legacy left by Janaki and Milton...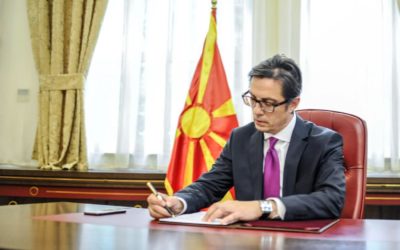 The President of the Republic of North Macedonia, Stevo Pendarovski, sent a congratulation message to the citizens on the occasion of September 8th, the Independence Day of the Republic of North Macedonia. https://www.youtube.com/watch?v=SVCETRMDdqU Distinguished...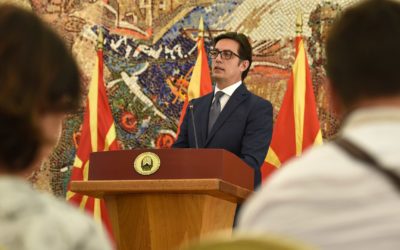 This past month we have witnessed the unravelling of this elaborate criminal affair that has shaken the foundations of important state institutions,callinginto question, now more than ever before, the citizens' trust in us, the politicians, andthe trust in their own...