Official Information and Recommendations for Protection from COVID-19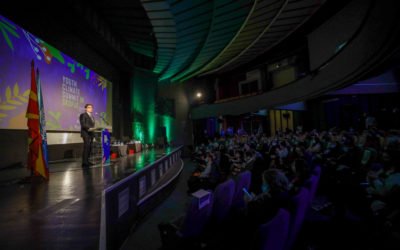 President Stevo Pendarovski addressed today the Youth Climate Change Summit in Skopje - from Milan to Glasgow and beyond ..., an initiative supported by UNICEF and funded by the Swedish International Development Cooperation Agency (SIDA). The Summit is organized in...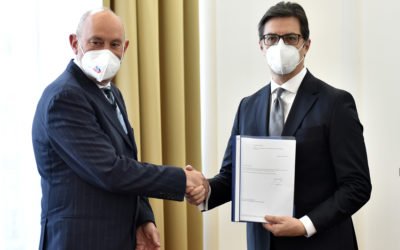 President Stevo Pendarovski received today the Head of the European Union Delegation to the Republic of North Macedonia, Ambassador David Geer, who handed over the European Commission's Progress Report on the Republic of North Macedonia for 2021. [gallery...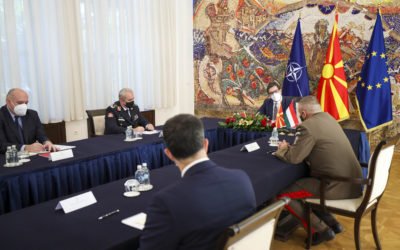 President Stevo Pendarovski received today the Chief of General Staff of the Hungarian Armed Forces, Lieutenant General Romulusz Ruszin-Szendi, who is paying an official visit to the Republic of North Macedonia. It was emphasized...
Presidential Center for Political Education
In line with the efforts to strengthen democratic political values, promote and protect human rights and freedoms, political pluralism, mutual tolerance, unity and solidarity, President Stevo Pendarovski, with a decision, established a Presidential Center for Political Education.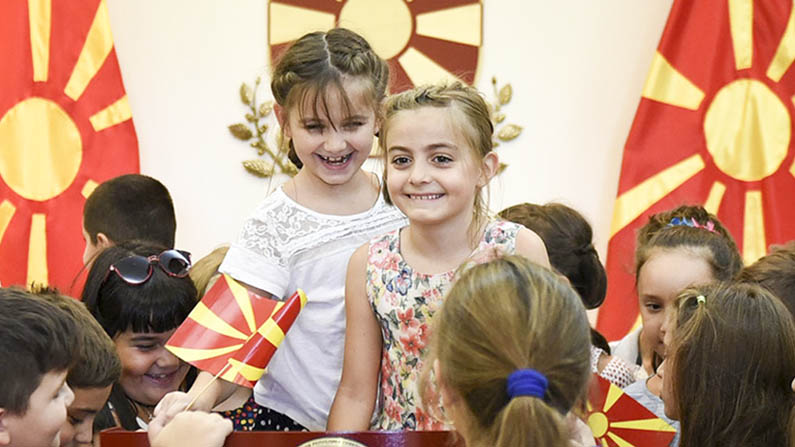 #OpenCabinet
The Cabinet of the President of the Republic of North Macedonia and Villa Vodno are open to all citizens.
Anyone with a desire and interest will have the opportunity to visit the Cabinet, the working premises within the Villa Vodno, to meet the staff of the President's Office, the halls where ceremonies, events, press conferences, meetings, sessions of the Security Council, presenting the credentials by foreign ambassadors and other.
'Face to Face with the President' is a program that allows residents of different settlements in North Macedonia to meet with the President, so that President Pendarovski will be able to hear the problems in direct communication, the ideas for overcoming the problems, as well as the challenges that they are facing.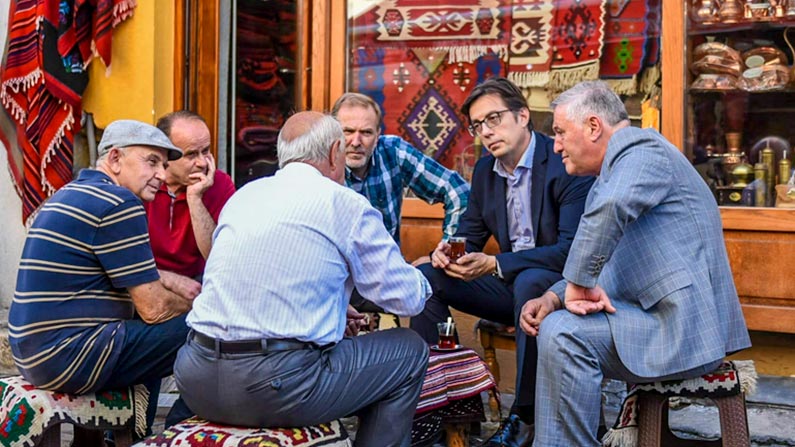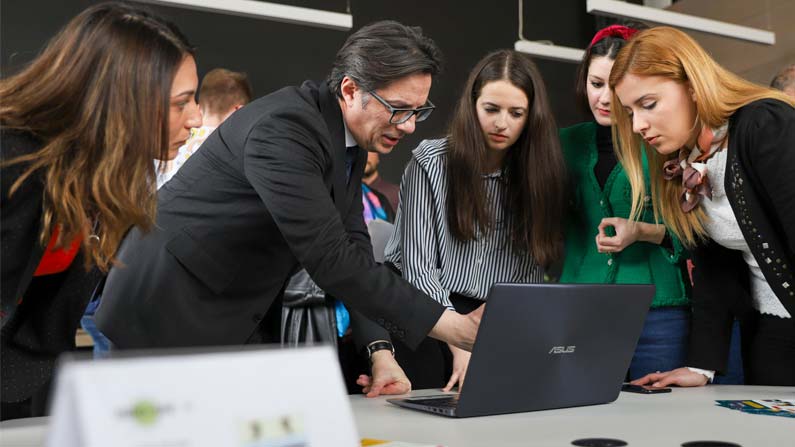 Successful Youth
President Stevo Pendarovski supports the creation of policies that will contribute to reducing the braindrain from our country, as well as creating prospects for young and successful staff.
One of the projects that aim to contribute to the evaluation of the work and knowledge of young people is the recognition 'Successful Youth'.

Patronages
Through patronage, the President contributes to the affirmation of art and culture, science, education, sports, strengthening inclusion and improving the conditions for vulnerable groups in society.