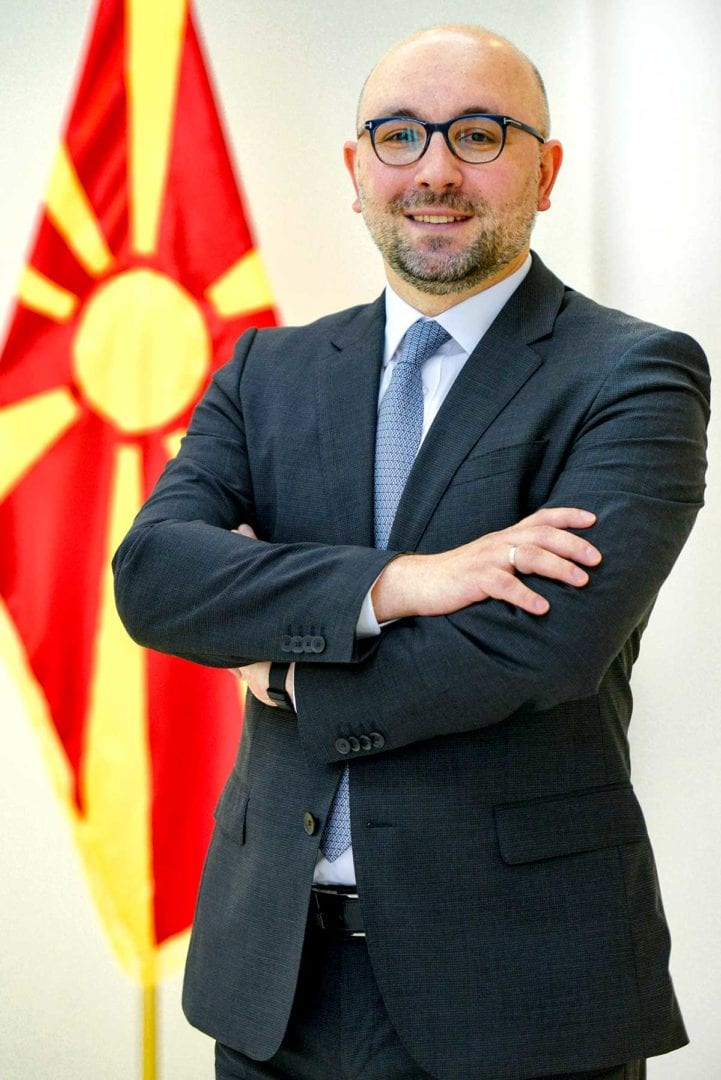 Ambassador Goce Karajanov
Special Foreign Policy Adviser
Biography
Ambassador Goce Karajanov belongs to the new generation of Macedonian career diplomats who have acquired higher education at reputable diplomatic schools around the world. In 2004, he graduated from the Moscow State Institute of International Relations (MGIMO), and joined the Macedonian diplomatic service the same year.
He has worked in the system of the Ministry of Foreign Affairs in several sectors, covering bilateral relations with European and non-European countries, and was involved in analytical research and public diplomacy.
He served in the Embassy of the Republic of North Macedonia in Prague from 2008 to 2009 as a temporary Charge d 'Affairs.
In 2013, he was appointed the fourth Consul General of the Republic of North Macedonia in New York in the United States, a post he held until March 2015.
For four years, from April 2015 until 2019, he was the sixth Ambassador of the Republic of North Macedonia to the Russian Federation.
Ambassador Karajanov is married, fluent in English, Russian, Serbian, and also speaks Bulgarian.