President Stevo Pendarovski received today the Minister of Foreign Affairs of Romania, Luminita Odobescu, who is paying a working visit to our country.
The interlocutors discussed at the meeting the latest developments related to the European aspirations of our country and the course of the screening process. Expressing gratitude for the support that Romania provides for attainment of the strategic objectives of our country, President Pendarovski pointed to the need for progress in the process of integration of the Western Balkan countries into the European Union, for the purpose of stability, security, democratic development and prosperity of the region.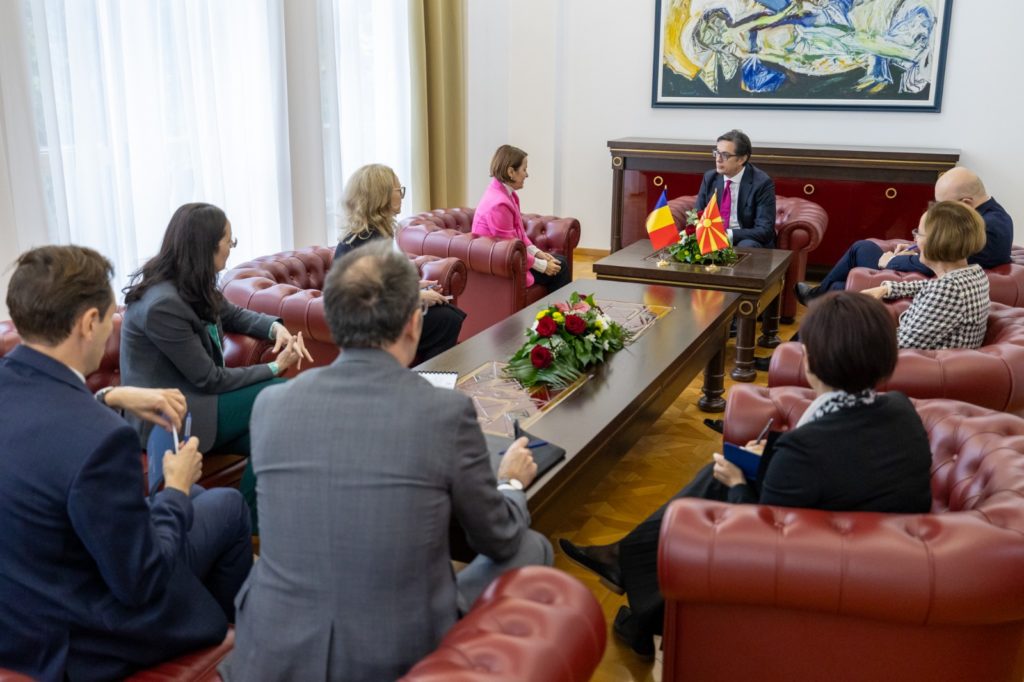 At the same time, President Pendarovski appraised the signing of the action plan for cooperation between the ministries of foreign affairs in the next two years and the protocol for cooperation in the field of education, which will contribute to the further improvement of bilateral cooperation between North Macedonia and Romania.
Minister Odobescu and President Pendarovski also discussed the overall bilateral relations between the two countries, cooperation within the framework of the NATO alliance and the OSCE, as well as the situation in the wider region, including the developments in Ukraine and the Middle East.