President Stevo Pendarovski, accompanied by his Wife, Elizabeta Gjorgievska, attended the State Funeral Service of Her Majesty Queen Elizabeth II today in Westminster Abbey in London.
After the service, President Pendarovski attended the reception hosted by the Secretary of State for Foreign, Commonwealth and Development Affairs of the United Kingdom, James Cleverly.
Yesterday, President Pendarovski paid tribute to the remains of Queen Elizabeth II in Westminster Hall, and signed the book of mourning in Lancaster House.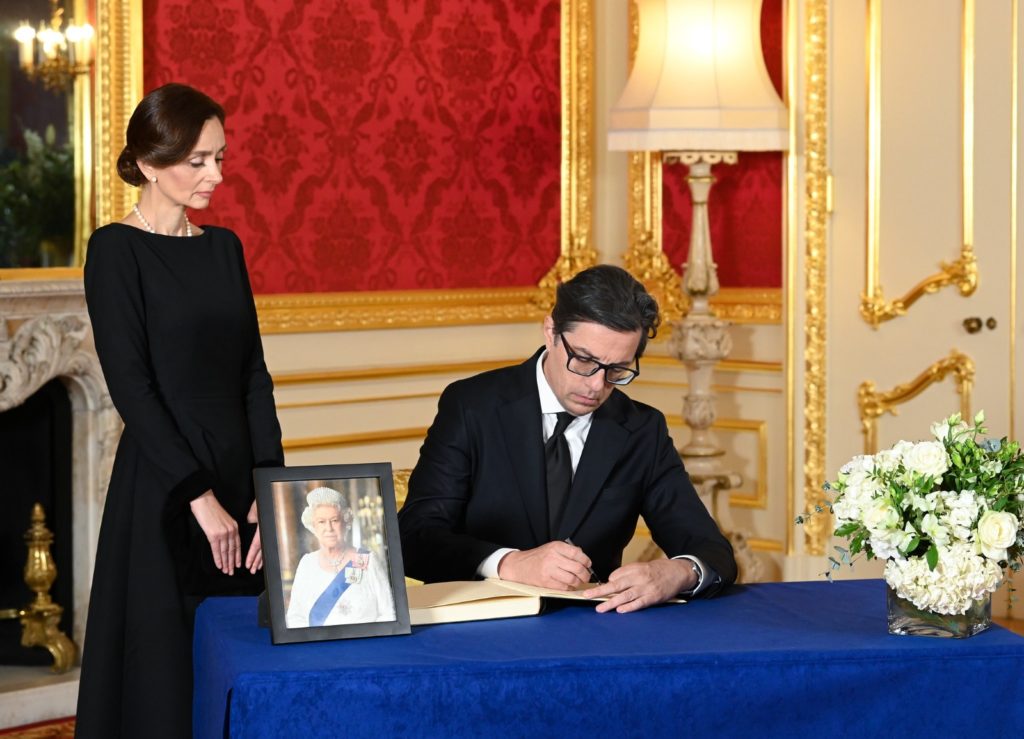 Yesterday evening, President Pendarovski attended the reception organized by His Majesty King Charles III for the heads of delegations in Buckingham Palace.
The funeral service at Westminster Abbey was attended by over 2,000 dignitaries from around the world. The bells of Westminster Abbey rang 96 times every minute, marking the length of the Queen's life. This is the first funeral service for a monarch at the Abbey since the 18th century to the present day.